Calaveras Station
Complete book design including cover, type treatment, and layout for California State University, Sacramento's annual student literary journal ranging from poetry to non-fiction.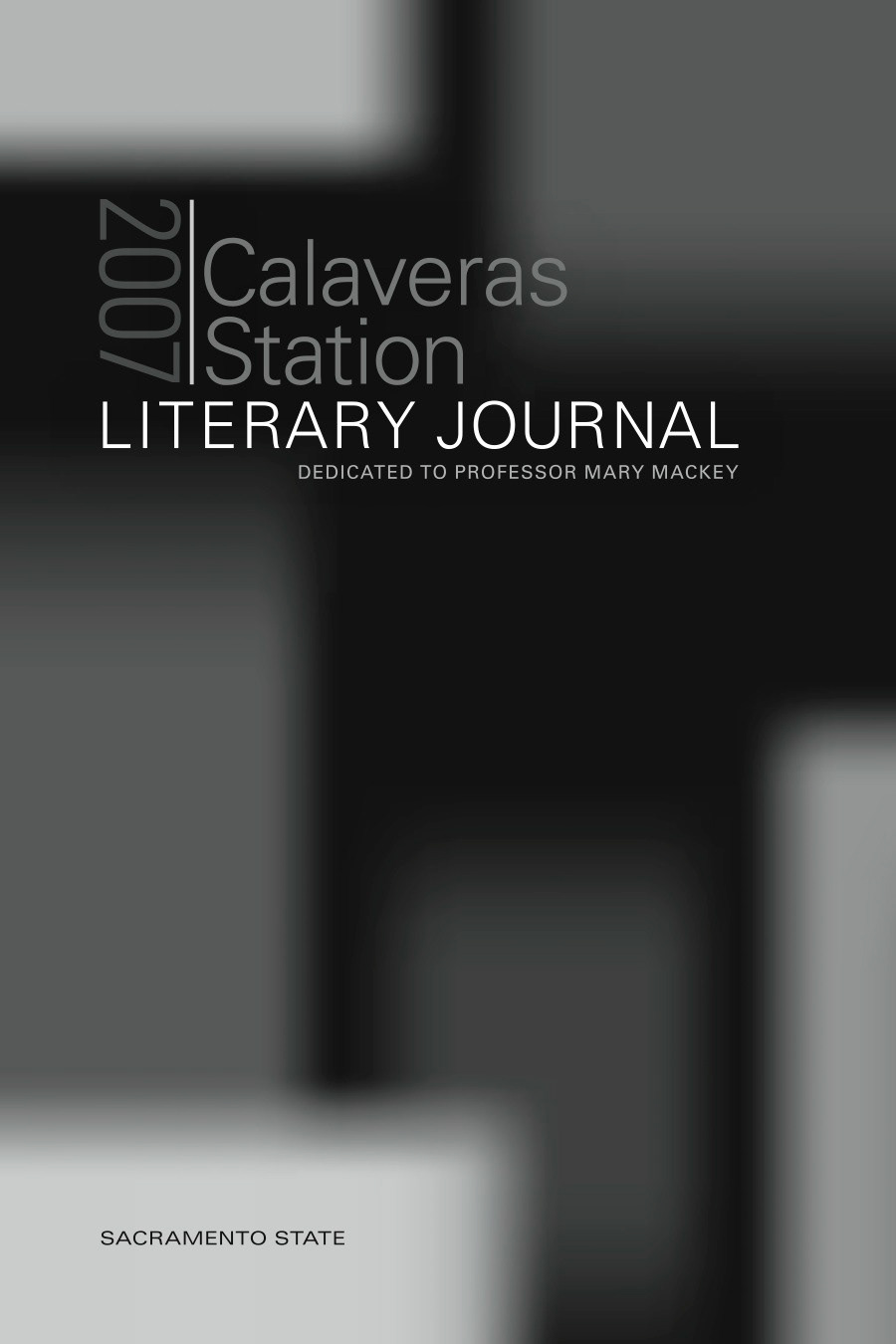 Calaveras Station Literary Journal provides publication opportunities for all currently enrolled students writing short fiction, poetry, creative nonfiction, and critical analysis. Students work as editors and are involved in soliciting and evaluating submissions for possible publication. The journal is published annually, in conjunction with design students, each May and is presented to the public at a release party at which time published students read their works. We work closely with Collective Reading Series.
Except for guest authors, this publication contains only the original work of students who were enrolled at CSUS during the semester their work was selected for publication. Students from all departments at CSUS are encouraged to submit original poems, stories, critical and expository essays, and creative nonfiction.